The rotator cuff is a group of muscles and tendons that surround the shoulder joint, keeping the head of your upper arm bone firmly within the shallow socket of the shoulder. A rotator cuff injury can cause a dull ache in the shoulder, which often worsens with use of the arm away from the body.

Rotator cuff injuries are common and increase with age. These may occur earlier in people who have jobs that require repeatedly performing overhead motions. Examples include painters and carpenters.



The pain associated with a rotator cuff injury may:

Be described as a dull ache deep in the shoulder
Disturb sleep
Make it difficult to comb your hair or reach behind your back
Be accompanied by arm weakness

Most people exercise the front muscles of the chest, shoulder and upper arm, but it is equally important to strengthen the muscles in the back of the shoulder and around the shoulder blade to optimize shoulder muscle balance. Your doctor or a physical therapist can help you plan an exercise routine.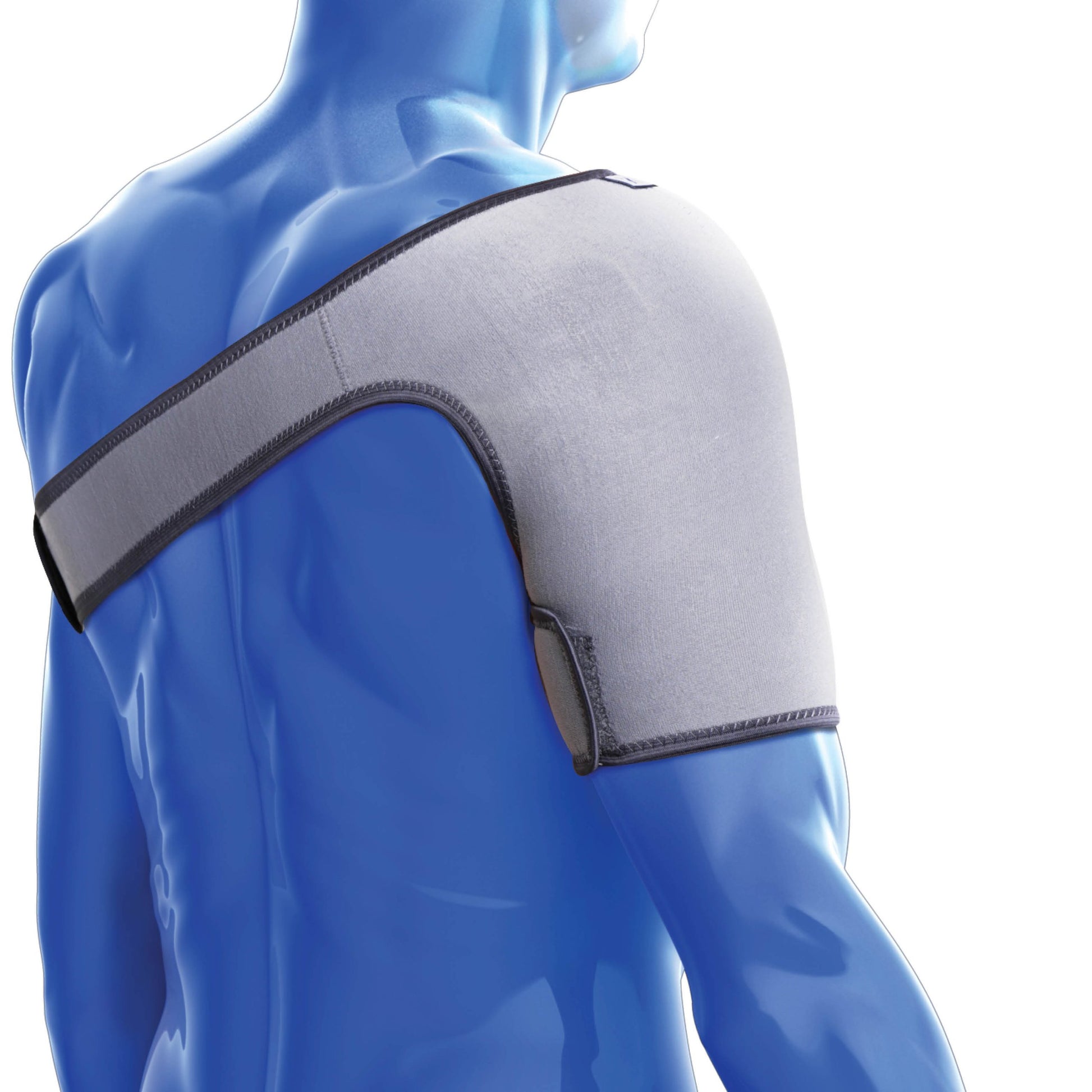 Pro-Light Neoprene Shoulder Support
Regular price
Sale price
£11.99 GBP
Unit price
per
Sale
Sold out
Additional info
Size: Universal Size: (One size fits most) (Click Size Guide for More Information) (KED023).
Fits the Left or Right Shoulder.
For support, compression and heat retention around the shoulder. Intended uses can include but are not limited to rotator cuff injuries, instability and weak or arthritic shoulders.
The Kedley Shoulder support has two adjustable fastening points which help enhance the fit and assist with positioning of the support to maximise the stability of the shoulder.
Instructions for use 
1. Secure long strap across body and around back.
2. Secure second fastener under the appropriate armpit.
3. Re-adjust as required for comfortable fit.
4. Check the support fits tightly but does not restrict circulation.
Share
View full details