Carpal tunnel syndrome (CTS) is pressure on a nerve in your wrist. It causes numbness, tingling and pain in your hand and fingers. CTS happens when the carpal tunnel inside your wrist swells and squeezes 1 of your nerves (median nerve).

A wrist splint is what you wear on your hand to keep your wrist straight. It helps to relieve pressure on the nerve.

You wear it at night while you sleep. You'll have to wear a splint for at least 4 weeks before it starts to feel better.

You can buy wrist splints online or from pharmacies.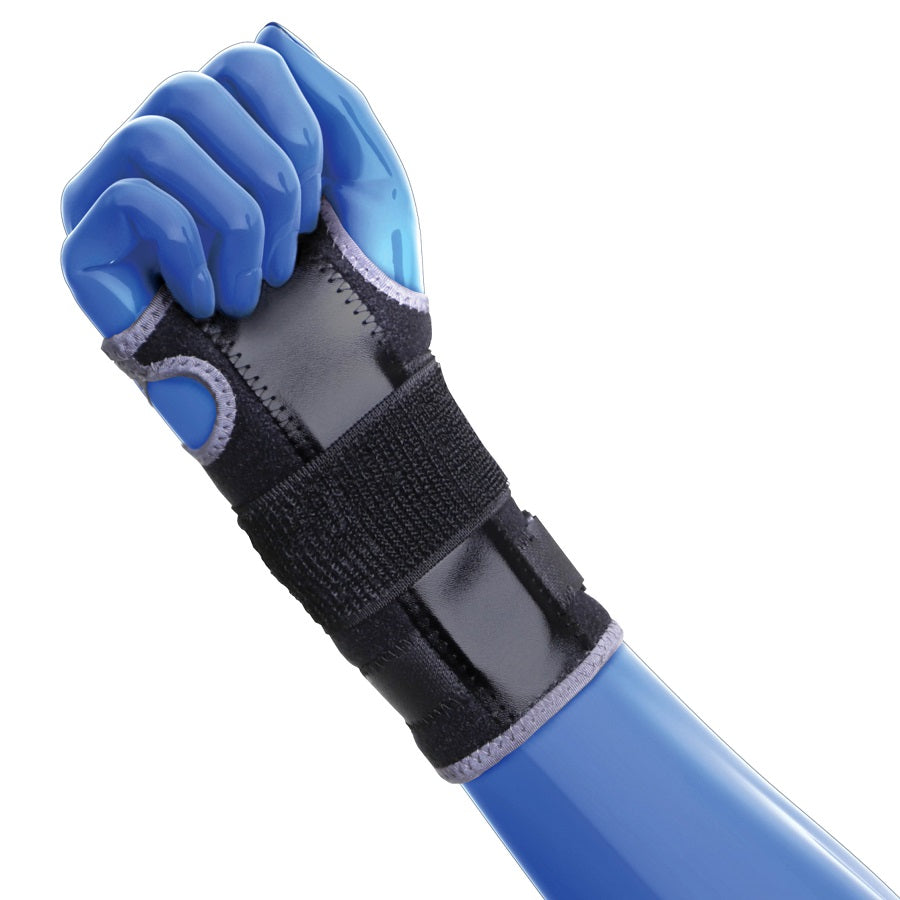 Aero-Tech Neoprene Wrist Splint
Regular price
Sale price
£12.99 GBP
Unit price
per
Sale
Sold out
Additional info
Size: Universal Size (One size fits most) (Click Size Guide for More Information) (KED027).
For support, compression and to retain heat around the wrist. Intended uses can include but are not limited to repetitive strain injury (RSI), sprains and instability, carpal tunnel syndrome, tendonitis and tenosynovitis.
The Kedley Aero-Tech Neoprene Wrist Splint Support was specially created to fit both the left and right hand. The malleable metal splint allows the brace to take shape to your specific needs, whilst ensuring rigid support.
Instructions for use 
1. Slide hand through support, ensure splint is on the side of your palm.
2. Insert thumb through the correct hole and attach the middle strap.
3. Attach top and bottom straps. Re-adjust as required for compression level.
4. Check the support fits tightly but does not restrict circulation.
Share
View full details